As a homeowner, you might agree that the kitchen is one of the busiest rooms. It is the space where you not only cook delicious food but also sit down with your family and discuss a lot of things concerning your lives.
And when you spend so much time in this room, doesn't it get boring to see the same colour or design after a while? Of course, it does! It is in human nature to get bored of our surroundings quickly. And the kitchen is no exception. So, to bring some new life to your kitchen, try renovating it with new colors and designs.
The best thing you can do is get painted cabinets, as they are the most cost effective way to transform your kitchen completely. If you are wondering how painted cabinets will help you transform the look of your kitchen, here are few examples: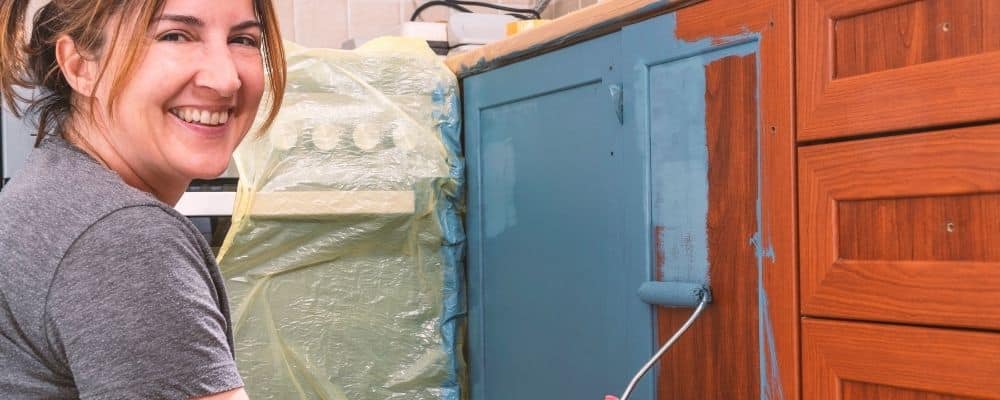 Enhance the Overall Look
Painted cabinets come in a variety of styles and colours. Installing them in your old and tired kitchen might just be the thing you need to spruce up the overall look. You can go two ways when picking your painted cabinets.
Either choose painted cabinets' colour and design that matches the existing look of your kitchen, or you can go for a complete contrast. Whatever way you go, the most important thing is that you are happy with your choice for the next few years. 
Break the Norms
It is easy to find several kitchen designs articles that will tell you the popular designs and colours for painted cabinets. You can certainly choose the popular ones, or you can ditch the popular options and choose some unconventional designs and colors for your space.
With painted cabinets of your choice, you can create a unique look that suits your style and personality. You can use different walls and unit combinations that will either match your present style or contrast it attractively. Just make sure that before you make your final choice, get some sample painted cabinets to ensure that you choose the right ones.
Versatility
With painted cabinets, you can have versatile options to choose from. With just the addition of few painted cabinets, you can completely transform the look of your kitchen from the wide selection of colours. From the right shade of grey to the correct tint of blue, you can find hundreds of options on the market.
The only thing you need to do is choose the right painted cabinets that suit your kitchen style and adds a new dimension to the overall look. With great versatility in the finishes, painted cabinets can make you genuinely happy with your latest kitchen renovation.
Painted cabinets: How long do they last?
If you decide to buy painted cabinets for your kitchen, you will certainly want to know how long they will last, before they get wear and tear . After all, you would be investing, and you want to make the most of it. Lucky for you, painted cabinets will last you for at least 10 years before they need redoing.
But this certainly depends on the quality of the paint and cabinets you buy. With high-quality colour paints and materials, painted cabinets will last longer. However, if you choose low-quality paints the colours will soon fade away and you might need a replacement sooner than expected.
If you want more advice on painted cabinets or other kitchen designs and nd fittings, you can contact our experts at Manchester Kitchen Fitters right away. Our team of professional kitchen designers and fitters will assist you in creating a kitchen space of your vision. We have been in the business for more than 20 years and know the latest trends and designs in the industry.