We pride ourselves on being the number one kitchen and bathroom installation service across the city and beyond.
Transform your Home with Manchester Kitchen Fitters Bespoke Designs
Get in touch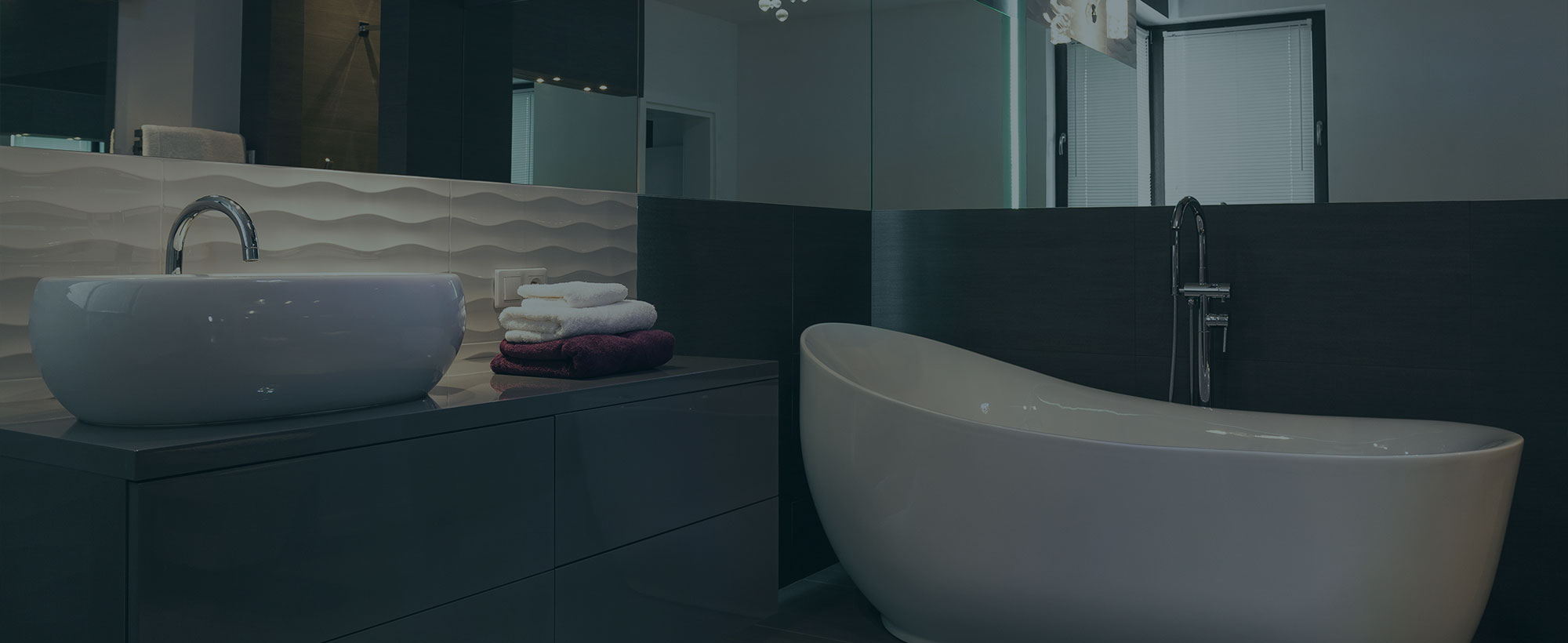 The two rooms we use the most, must do their job and look the part. This value underpins all of our work.
We Ensure both Our Kitchen and Bathroom Installations, above all else, Function
Get in touch
---
Homes are all about Self-Expression
Home is a reflection of you and your taste. Hence, we pride ourselves on style; offering state-of-the-art designs, at affordable prices. As specialist installers for kitchens and bathrooms, we provide the complete service for both commercial and residential properties; high-end to affordable price brackets; partial to full fittings. If your home needs a slight change or a new lease of life, then call us today and get a free no-obligation quote.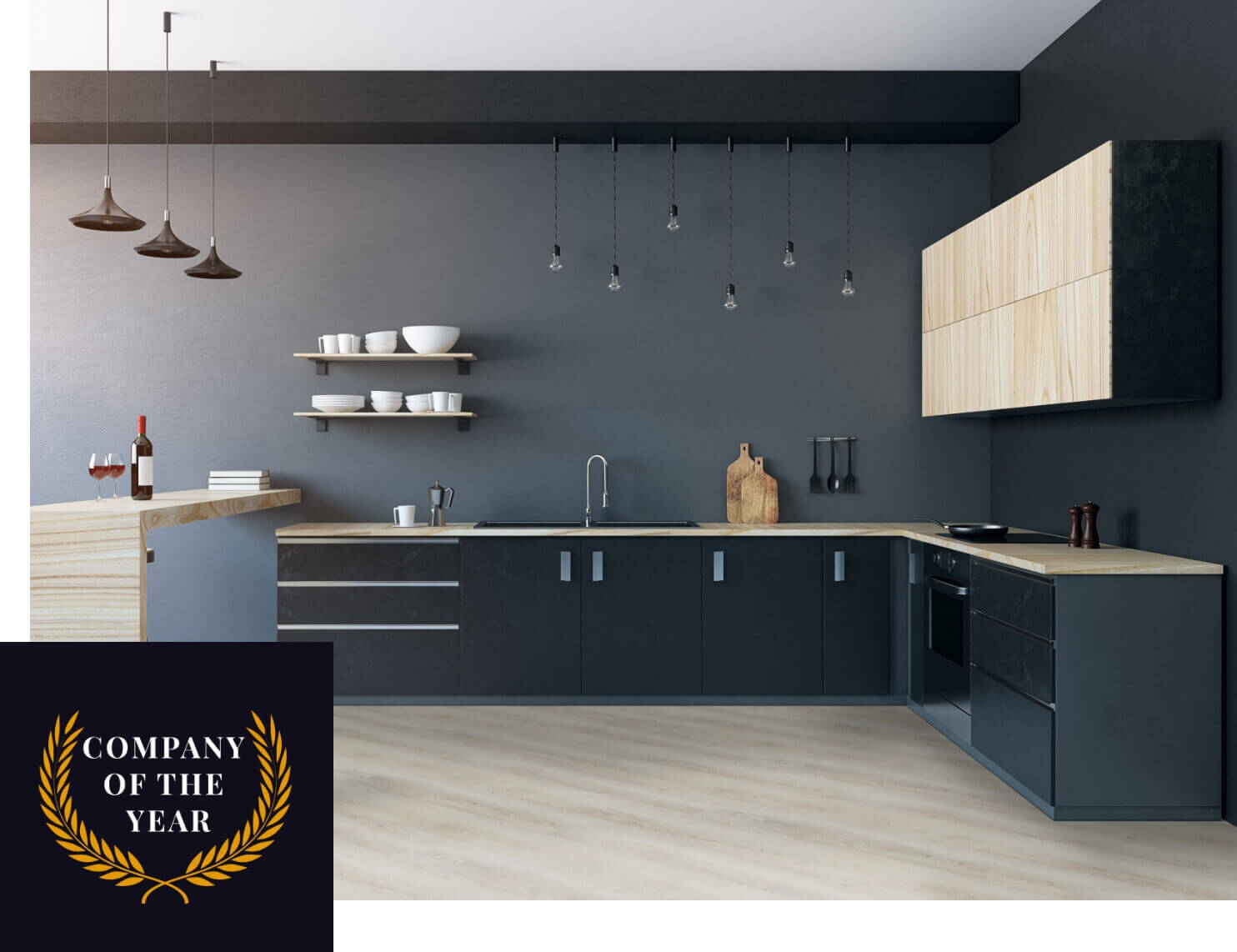 ---
Kitchen Fitters Manchester
The kitchen is where everything happens. It's a space for more than just cooking. It's where stories are shared and parties held; where the day officially starts with a cup of coffee and ends with a glass of wine; host to the manic rush at breakfast and a sneaky midnight snack. It's a room that sees all, every day. That's what makes it central to your home. When your kitchen is this important, why not make it stand out? It should be shaped around your lifestyle, tailored and fitted for you and your family. With Manchester Kitchen Fitters, we make this possible.
Whether you're looking for a simple fix or a complete transformation, our team of experienced and reliable kitchen fitters has got you covered. It may be a cupboard door that needs mending, or perhaps you're after a brand new set of bespoke kitchen units. No matter how big or small, we are the number one kitchen fitters in Manchester. We are trusted locally to deliver stunning classic designs, as well as the latest modern styles. Our customer care and attention to detail sets us apart. We understand the hassle that comes with a new kitchen, which is why we make all of our kitchen installations in Manchester are hassle-free.
YOUR KITCHEN
Is the Heart and Soul of your Home!
We Understand Homes: With over 20 years of experience in kitchen and bathroom fittings, we've seen first-hand the importance of making a house feel like home. From the initial design phase to the final reveal, we love seeing people happy with their home – it's why we do what we do.
Customer Care: At the end of the day, the most important person is you. We get this. All of our work is carried out around you and your personal needs. We work at times that suit you; ensuring all work is hassle-free and your home is kept clean and tidy. We care as much about you as we do our work on your home.
Trusted Locally: We are well-established Manchester bathroom fitters and Manchester kitchen fitters. We know our local area, and you know us too. Having operated throughout the city and beyond for 20 years, we know what people want and what they expect of us. That's why we are always dependable – always there for you.
Modern Design. Traditional Methods: We have acquired a great balance between the latest bespoke designs, alongside a tried and trusted team of expert installers and tradesmen. We know the ins and outs of the home, and exactly what it takes to make one special.
If you're looking to transform your home, you've come to the right place. We are the number one Manchester kitchen fitter and bathroom installation service. No matter how big or small the task, our team of designers, engineers, tilers, plasterers, electricians, and more, are here to give you the home you've always dreamt of. Get in touch today for your free, no-obligation quote!
---
Bathroom Fitters Manchester
Bathrooms are places where we keep ourselves clean. They are there to wow guests; a room to express yourself and be experimental. Whether it's a minor or major issue, there is no better company to turn to then. You may be looking for a new direction – a fresh layout, design, or colour scheme; or perhaps something smaller, like a new tap, basin, or showerhead. Whatever it is you're after, we have the answer.
With years of experience in maintenance and installation, paired with a team of design enthusiasts, we offer the complete package. From commercial to residential property, we know what's what. All of our work is carried out with you, the customer, in mind. We work to schedules that work for you; never content with the bare minimum. We understand how much a home means, which is why we always strive to exceed our customers' expectations. If you're after Manchester bathroom fitters, then give us a call today and we'll give you the bathroom you've always dreamt of.
BATHROOMS ARE
As much about Style
---
Request an appointment
Do you have a kitchen project? Whether it's a detailed vision or just some vague ideas, your design starts with an appointment in our store. A designer can meet with you and assist you throughout your project.
Give Us a Call
01613 620 108
Or a visite at:
Address: 239 Briscoe Lane, Newton Heath, Manchester M40 2ST
---
Clients Testimonials
We were all very impressed with the quality of work which was carried out by Manchester kitchen fitters, after they fitted out our new kitchen and wet room. We will be back for more when we need their help!

Helena Brian
Amazing job fitting our new kitchen lee and the team worked really hard to get the job completed before our guests arrived. Also, completly tiled our bathroom and gave it a new look.

Horace Hunter