When it comes to kitchen worktops
We believe there are two things you must get right: a perfect balance between practicality and style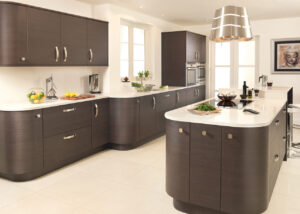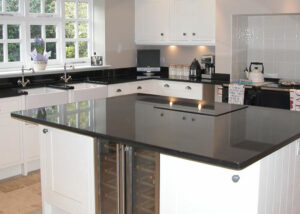 New Workshop
If you're deciding on a new worktop, you should be asking yourself: what do I use them for? Are you a person who loves hot and spicy food, used to prepping strong ingredients that often leave a taste? If so, you should probably go for material less likely to absorb this intense flavour. Perhaps you use your worktops when moving hot pans from the hob to the oven. If this is the case, you're better off with a marble top as opposed to wood. These are the sort of questions around practicality that we help you to understand. You can then make an informed decision on worktops that work best for you.
Style
The second part is all about style: does your worktop go with the rest of the kitchen? You may be after a specific colour or style to suit the other appliances in the room. Or you might be after something completely different – a worktop that really stands out. Again, it's a personal choice; one that we are here to assist you with.
We are Kitchen Fitters in Manchester!
As the number one kitchen fitters in Manchester, we pride ourselves on providing some of the most stylish worktop designs at astonishingly affordable prices. If you're looking for a specific colour or particular material, we offer a wide collection. From marble to wood, granite, polished concrete, glass, and stainless steel, we are used to handling every type of material out there.
Whatever it is you need doing to your worktop, we've got the answer. It may be a slight adjustment; making room for a new appliance or perhaps a completely new worktop style. With our 20 years-experience as Manchester kitchen fitters, we are here to help with all of your needs. We know how much of a hassle it is when work is taking place in the kitchen. That's why we carry out all of our work with you at the centre of everything we do. We always leave the place tidy and as we in the same condition when we arrived; working at times that suit you and your family. If you need any advice or want to talk about new worktop surfaces, don't hesitate to get in touch. We'll provide you with a free no-obligation quote!
With Over
20 Years
Experience
Are you on a lookout for a kitchen workshop fitters in Manchester?
We cover all areas of design and every inch of the kitchen.