We are number one Manchester Kitchen Fitters!
We pride ourselves on delivering ``looking good`` feel in every kitchen we work in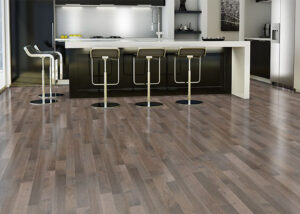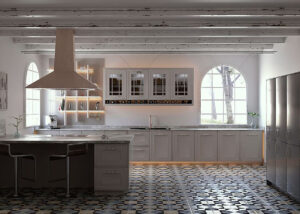 Kitchen Floor Caring
Your kitchen floor goes through a lot. It's probably the room in your home that is used the most. It sees the most traffic: from you, your children, pets, and guests. It has to deal with spillages – both food and liquids. With this kind of a mess, comes a lot of intensive cleaning. In simple terms: your kitchen floor must be able to cope. For that reason, practicality is incredibly important. If you have young children, you need a surface that deals with all sorts and is easy to clean. Like all of our services, however, we feel that practicality should always be paired with 'looking good.' As the number one Manchester kitchen fitters, we pride ourselves on delivering this in every kitchen we work in.
Tailor-made Kitchen Floors
Kitchen flooring must be hardwearing. But it should also be a key feature of your home; something that makes people feel comfortable and impressed. We believe that kitchen flooring should be given the same level of care that ceilings and walls receive – after all, it's the floor that gets used the most. There are hundreds of different styles and tastes out there, which is why we provide a comprehensive range of all kitchen flooring types including laminate, wood, luxury vinyl, and tiles. We install kitchen floors, tailor-made for you and your home.
Looking for new Kitchen Flooring in Manchester?
With our full flooring service for both domestic and commercial interiors, we fit kitchens fit for you. You may be after a rustic wood-like laminate style, that is easy to clean. Or perhaps you want something a bit more 'out there', patterned tiles or luxury vinyl. We always take into account what your kitchen floor is going to be dealing with, as well as your unique taste. With 20 years of experience as kitchen installers, Manchester, we are renowned for our inch-perfect measurements and spectacular design installations. If you're looking for new kitchen flooring in Manchester, then you've come to the right place. Here's why you should choose us:
Quality Guaranteed: Whether you choose laminate or wood flooring, our installations are guaranteed to last for years to come. Our team has a wealth of experience in fitting kitchens that last; fit to cope with whatever goes on in your kitchen.
Every Style Covered: We cater to all. Classic or contemporary, we are on hand to find you a style that fits your kitchen and suits your personality.
Expert Advice: When it comes to flooring, there's a lot to do. We have vast experience in recommending the best floorplans for you and your home. For example, if you have an open-plan living area, we will always recommend using the same flooring from the kitchen to the living area. This makes the room bigger and visually it flows much better. This is the sort of insight that makes our flooring service so special.
With Over
20 Years
Experience
To find out more about our flooring service, get in touch today.
We'll provide you with a free no-obligation quote and discuss a plan that suits you!